Reducing the Burden - Report of the Red Tape Reduction Group
24 February 2010
The Australian Hotels Association (WA) has called on the State Government to fast-track and support recommendations made by the Red Tape Reduction Group relating to the State's liquor licensing bureaucracy.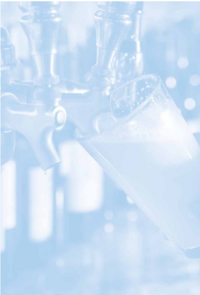 The Red Tape Report released had identified key administrative and policy failings that have cost the hospitality sector almost $8 million dollars a year.
The industry has for years been calling on the Department of Racing, Gaming and Liquor to reduce the regulatory burden on the industry and streamline the licensing process, however our calls have fallen on deaf ears, costing the industry nearly $40 million over the past five years alone.
The industry applauds the Treasurer for initiating the review and the Taskforce for the recommendations made. In particular recommendations that stop inefficiency and bureaucracy growing at the expense of the WA community are overdue.
Key recommendations focussing on delivering transparency and accountability into the liquor licensing bureaucracy would encourage new levels of investment and confidence to the hospitality industry providing a stimulus for better hospitality services throughout the State.
A recent increase in licence fees in January as a perfect illustration of how the Department of Racing, Gaming and Liquor has failed the industry, with a massive increase in fees without any consultation with the industry.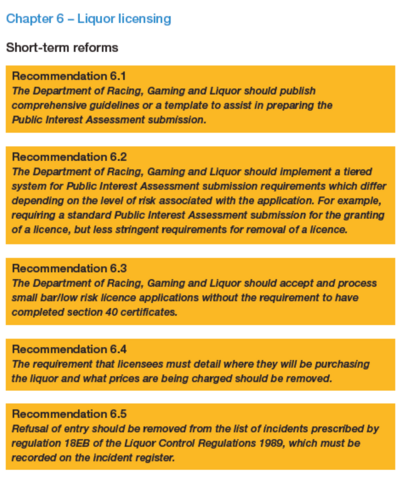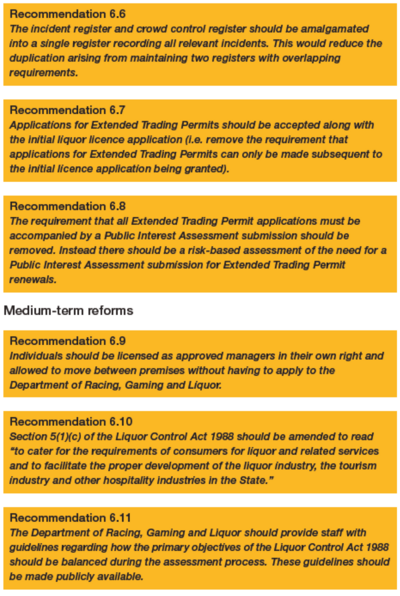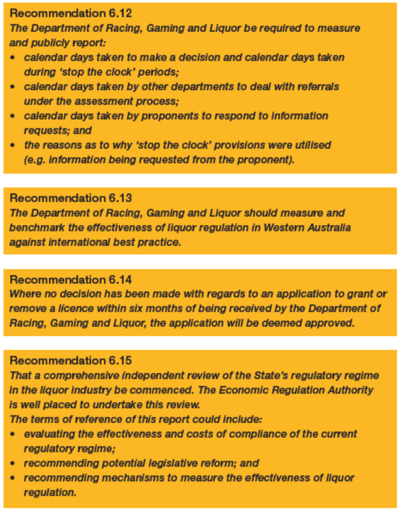 For details about the Red Tape Reduction Group's recommendation relating to WA's liquor licensing regime open the copy of the full report below and refer to pages 61-73.
Click here to view a copy of the full report.
Click here to view the AHA(WA) Media Release 'Hospitality supports red tape reduction report'.