2011 AHA-Aon Hotel and Hospitality Awards for Excellence
Held in the Grand Ballroom of Burswood Entertainment Complex on Monday 7 November 2011,

the James Squire Gala Ball and the presentation of the 2011 AHA-Aon Hotel and Hospitality
Awards for excellence was a night of celebration, entertainment and glamour.
Attended by over 1,000 guests and with the presentation of 44 awards the prestigious event celebrated and recognised the best of Western Australia's hospitality. New award categories were introduced this year, acknowledging the growth and diversity of the hotel and hospitality industry,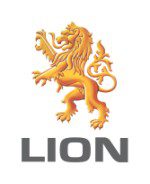 its evolution and adaption to consumer demands.
Australian Hotels Association (WA) CEO, Bradley Woods, said "Western Australia is a fast-changing state, and the venues participating in these awards are evidence that the hotel and hospitality industry is keeping up with the pace and offering world class services for both locals and visitors."
Click here to read the media release
Click here to see photos from the evening
Photos are also available to purchase, please contact members@ahawa.asn.au for further details.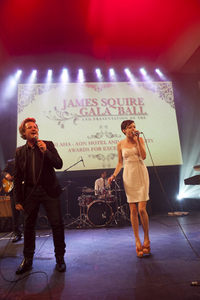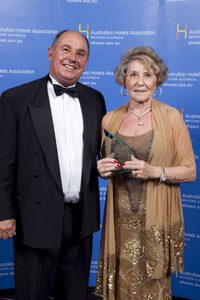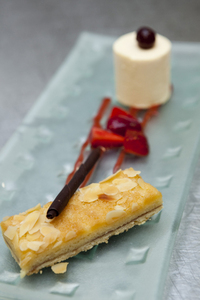 General Awards

Aon Risk Services Community Service Award
Winner: Cuballing Tavern
The Lion Bar Presentation and Service Award
Winner: The Breakwater (Hall of Fame Inductee)
Responsible Service of Alcohol Award sponsored by Coca-Cola Amatil
Winner: Wentworth Plaza Hotel
Training Initiative Award sponsored by Hospitality Group Training
Winner: Parmelia Hilton Perth
Certificate of Merit: The Royal on the Waterfront
School/Community Partnership Training Award sponsored by FutureNow
Winner: Burswood Entertainment Complex
Hotel Innovation Award sponsored by Trans Tasman Energy Group
Winner: The Brook Bar and Bistro
Marketed Hotel Award sponsored by Premium Beverages
Winner: The Gate Bar and Bistro
Certificate of Merit: The Village Bar
Retail Bottleshop Outlet Award sponsored by ME Bank
Winner: Raffles Hotel
Safe Cellar Award sponsored by BOC
Winner: The Shed (Hall of Fame Inductee)
Small Bar Award sponsored by SITA Environmental Services
Winner: Five Bar
Mixology and Cocktail Menu Award sponsored by Schweppes
Winner: Rockpool Bar and Grill Perth
Late Night Venue Award sponsored by Easy Payroll
Winner: Malt Supper Club
Environmental Initiative Award sponsored by Synergy
Winner: Eco Beach Broome
Tourism Initiative Award sponsored by Tourism Western Australia
Winner: Pinctada Cable Beach
Redeveloped Venue Award sponsored by Utopia Industries
Winner: The Hyde Park Hotel
Outdoor Area Award
Winner: M on the Point
Winery Cellar Door Award sponsored by Mosman Glass
Winner: Laurance Wines
Certificate of Merit: Black Swan Wines
Boutique Brewery Award sponsored by BOC
Winner: Matso's Broome Brewery
Conference and Banquet Award sponsored by Perth Convention Bureau
Winner: Pan Pacific Perth
Pub/Hotel Accommodation Award sponsored by Mal Atwell Indoor Leisure Group
Winner: The Bull and Bush Tavern
EMPLOYEE AWARDS
Bar Services Employee Award sponsored by HLW (WA)
Winner: Jason Juraszek, Universal Bar (Hall of Fame Inductee)
Certificate of Merit: Leighton Hurring, Andaluz Bar and Tapas
Cookery Services Employee Award sponsored by ISA Group
Joint Winners: Kim-Marie Thompson, Pan Pacific Perth
Joint Winners : Telina Menzies, The Publican Group Australia
Front Office Services Employee Award sponsored by HOSTPLUS
Winner: Andre Burford, Pan Pacific Perth
Food and Beverage Services Employee Award sponsored by Staging Connections
Winner: Troy Landers, The Inglewood Hotel
Administration Employee Award sponsored by HOSTPLUS
Winner: Jo Greaves, Parmelia Hilton Perth
Certificate of Merit: Amanda Mun, Esplanade Hotel Fremantle
Excellence in Service Award sponsored by Easy Payroll
Winner: Ben Powell, 399 Bar
AHA - HGT Hotel Industry Rising Star Award sponsored by AHA(WA) and Hospitality Group Training
Winner: Callum Rogers, Burswood Entertainment Complex
Certificate of Merit: Kallen Bond, The Gate Bar and Bistro
PubTAB Operator sponsored by Racing and Wagering Western Australia
Winner: Tracey Klopper, Attfield Tavern
Certificate of Merit: Greta Downey
Venue Manager Award sponsored by HISCO Hospitality & Healthcare
Winner: David Best, Rockpool Bar and Grill Perth
ENTERTAINMENT AWARDS
Tab Hotel/PubTAB Venue Award sponsored by Racing and Wagering Western Australia
Winner: Attfield Tavern
Certificate of Merit: The Gate Bar and Bistro
Sporting Entertainment Venue Award sponsored by FOX SPORTS
Joints Winners: Paddington Ale House
Joints Winners : The Inglewood Hotel
Live Entertainment Venue Award sponsored by APRA|AMCOS
Winner: Settlers Tavern
Certificate of Merit: Sandalford Wines
Themed Bar Award sponsored by Coca-Cola Amatil
Winner: Durty Nelly's Irish Pub
DINING AWARDS
Steak Sandwich Award sponsored by Meat Direct
Winner: The Village Bar
Bar Menu Award sponsored by Customers ATM
Winner: Andaluz Bar and Tapas
Bistro Award sponsored by Accolade Wines
Winner: The Brook Bar and Bistro
Casual Family Dining Award sponsored by Perth Glory FC
Winner: Sea Gardens Caf Restaurant
Restaurant Award sponsored by Robert Oatley Vineyards
Winner: Galileo Buona Cucina
Restaurant within a Hotel Award sponsored by 92.9
Winner: Rockpool Bar & Grill Perth
Hotel Wine List Award sponsored by Miles from Nowhere
Joint Winners: Rockpool Bar & Grill Perth
Joint Winners: Steves Fine Wine and Food
OVERALL AWARDS
WA's Best Regional Venue 2011 sponsored by H & L Australia
Winner: Caves House Hotel
The AHA De Bortoli/6PR Perth's Pub of the Year sponsored by AHA, De Bortoli and 6PR
Winner: The Hyde Park Hotel
WA's Best Hospitality Venue 2011 sponsored by Furniture Options
Winner: Rockpool Bar and Grill Perth
Hospitality Industry Lifetime Achievement Award
Winner: Sonja Gastevich