2015 AHA NAB Golf Classic

Tuesday 24 February 2015, Joondalup Resort & Country Club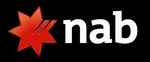 Golfers braved the heat at Joondalup Resort & Country Club for the 2015 AHA NAB Golf Classic on Tuesday 24th February, the 18 hold sell-out event concluded with award presentations over gourmet canapes and beverages.
A big congratulations to the winning team, Merriwa Tavern.
Congratulations to all participants who helped make the 2015 AHA NAB Golf Classic Day a great day for the hotel and hospitality industry as one of Western Australia's largest corporate golf days.
Click here to see more team photos and action shots of the day.
First Place:
Prize: 4 x Wilson Golf Bags with NAB logo
Winner: Merriwa Tavern
Runner Up:
Prize: 4 x NAB branded Picnic blanket, Cooler Bag, Hurricane Umbrella & Triathlon Water Bottle
Winner: Retravision
Third Place:
Prize: 4 x Golf Accessory Pack with NAB Golf towel
Winner: Seashells Hospitality Group
NAGA (Last Place):
Prize: NAB Compendium
Winner: Perth Arena
Click here to view novelty prize winners.


Thank you to the following sponsors for their support of this year's event.
2015 AHA NAB Golf Classic proudly supported by:
NAB

21st Century Business Equipment
APRA AMCOS
Arcus
Asahi Premium Beverages
Banktech
BOC
Carlton & United Breweries
Coca Cola Amatil
DC Payments
Diageo
Furniture Options
H & L Australia
HFM Asset Management
HiscoNFE
Hospitality Group Training
HOSTPLUS
Kleenheat Gas
Lion
Mal Atwell Billiards and Bingo
Matso's Broome Brewery
Miles from Nowhere
NPB Security
Pernod Ricard Winemakers
Retravision
Synergy
TAB