AHA(WA) 2021 Christmas Reception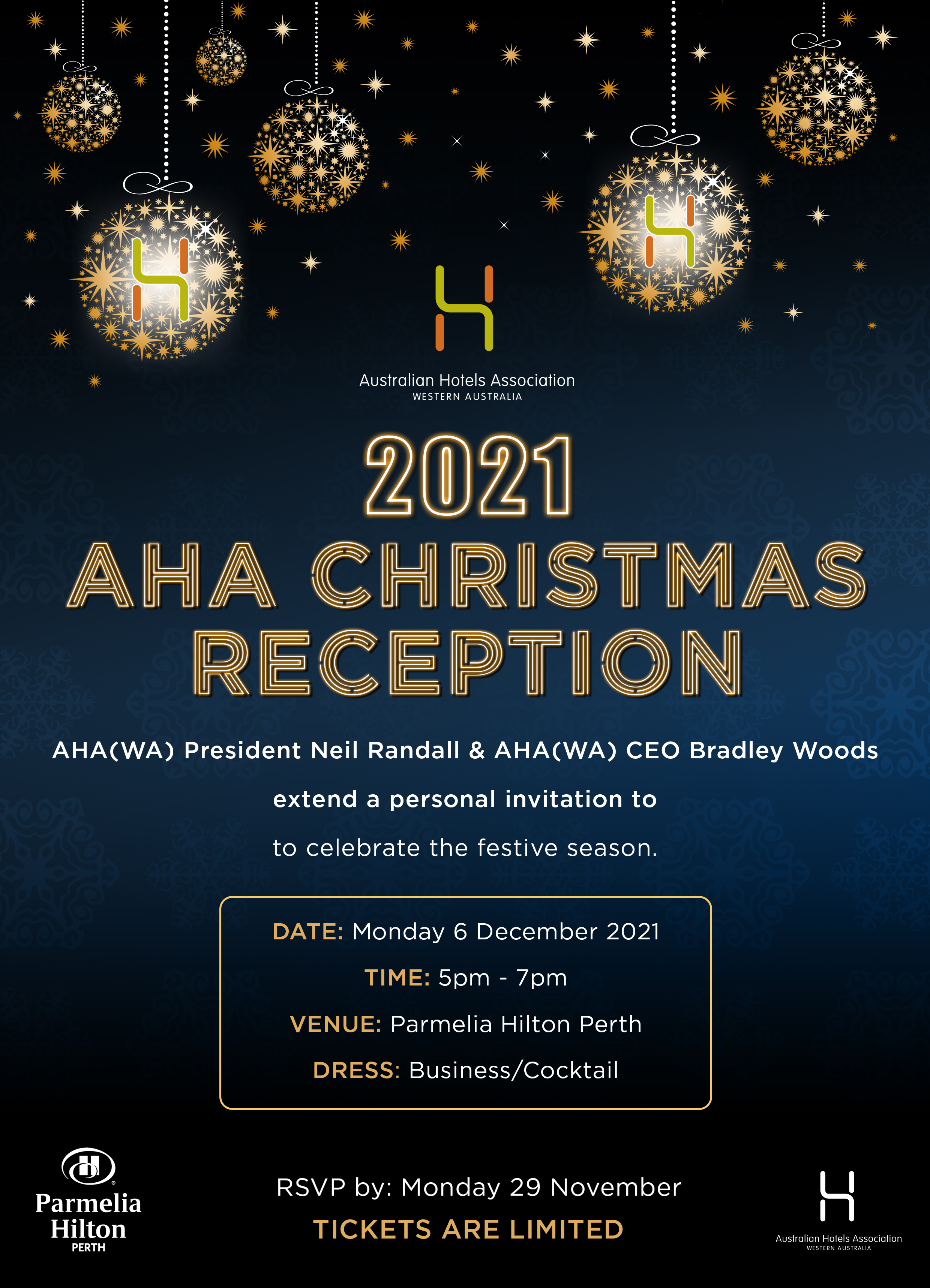 Reception | Outdoor Piazza | 17:00 - 19:00
YOUR EMAIL INVITATION IS NOT TRANSFERABLE AND MUST BE PRINTED AND PRESENTED ON ARRIVAL.
For more information, please contact Kyah Crafter on 08 9321 7701.
Location
Parmelia Hilton Perth
14 Mill St, Perth WA 6000
Access
Parmelia Hilton Perth is conveniently located in the Perth CBD.
CAT Bus
Take the free Green CAT bus to be dropped at Mill St (Stop #2). To access the CAT timetables, please click here.
Parking
Option 1
Parmelia Hilton Valet Parking Flat fee $45, up to 24hrs NOTE - Weekdays - ONLY A LIMITED NUMBER OF BAYS AVAILABLE (height restriction of 1.9 metres)
Option 2
Perth Convention Exhibition Centre - Across the road from the hotel Hourly rate - $6.00 Monday to Friday 6am - 5.59pm - $23 Saturday, Sunday, Public Holiday rates 6am - 5.59pm - $10.00 Night Rate, 6pm - 5.59am - $5.00 Option
Option 3
Wilson Parking - Westralia Square Pre-book online for discounted rates: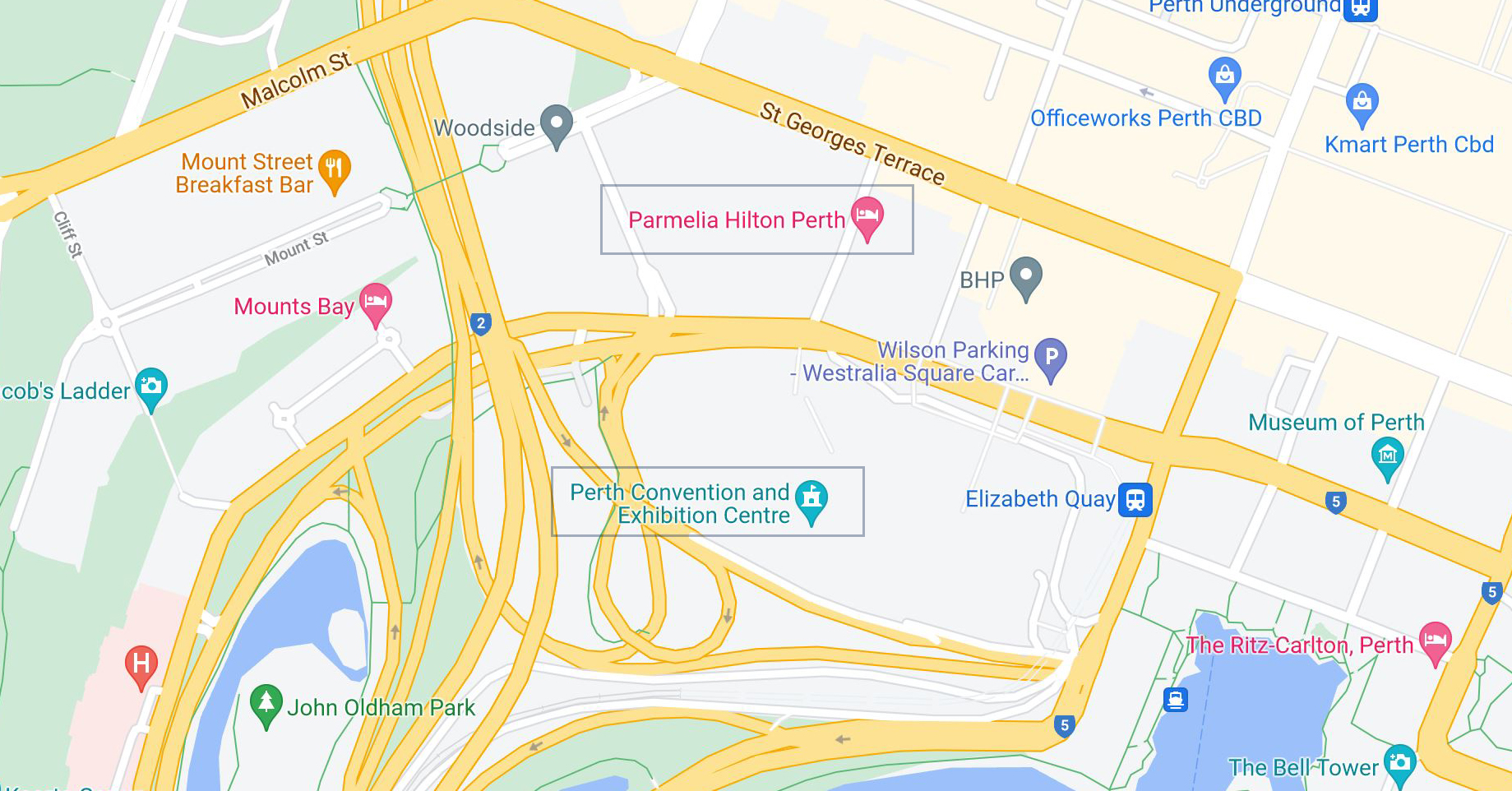 We look forward to seeing you there.