2012 AHA and Peroni Accommodation Hotels Gala Ball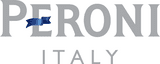 The evening of August 6 was a night of elegance and sophistication as the ME Bank Accommodation Industry Awards presentation, hosted by Deborah Kennedy, celebrated the outstanding levels of excellence and high standards upheld by the Western Australian Accommodation Industry.
The celebrations were set against a delicate backdrop of style, grace and culinary brilliance. The Grand Ballroom of Burswood Entertainment Complex was transformed into an Italian experience, with the long tables draped with white linen and adorned with ivy against the gold wicker chairs. Gold frames, lounge suits and classical furniture adorned the after-bar area, where the guests had access to an array of Italian inspired cocktails. Guests were entertained by Australia's most celebrated singers including an opening opera number from Jay Weston, a passionate and dynamic performance from Mia Milan, a magical treat from Silver Wand winner Xavier Tapas and contemporary soul band Soul Empire to finish the night on the dancefloor.
Guests indulged in an exquisite 6 course food journey prepared by Burswood Entertainment Complex Italian Chef de Cuisine at Mondo Mio Giampaolo Maffini. The menu was specifically designed to excite the palate and showcase the culinary brilliance and high standards that the Accommodation industry represents. A splendid array of premium Italian style beverages was also on offer including beer, sparkling, white and red wine.
In a night recognising winners and finalists, the prestigious Accommodation Industry Hall of Fame Award was presented to Wayne Carroll. AHA(WA) Accommodation Division President Mr Grant Raubenheimer and Hon Dr Kim Hames MLA, Deputy Premier and Minister for Health & Tourism, presented the award to Wayne and thanked him for his ongoing dedication to the industry.
With over 600 guests attending this year's event and a long list of dignitaries, the 2012 AHA and Peroni Accommodation Hotel Gala Ball and the presentation of the ME Bank WA Accommodation Industry Awards was once again a showpiece event on Perth's social calendar. The AHA would like to thank all guests for their attendance and look forward to welcoming everyone back again next year.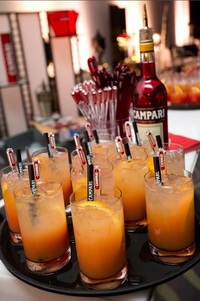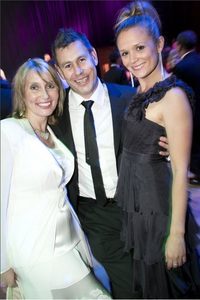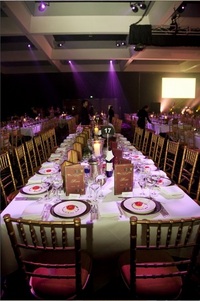 2012 ME Bank WA Accommodation Industry Awards

Hotel Awards
Redeveloped Accommodation Hotel Award sponsored by MUSEC
Winner: Rendezvous Studio Hotel Perth Central
Marketed Accommodation Hotel Award sponsored by Advans Exhibition Services
Winner: Pinctada Cable Beach Resort & Spa
Mid-Range Accommodation Award sponsored by AHS Hospitality
Winner: Pensione Hotel Perth
Superior Accommodation Award
sponsored by Furniture Options
Winner: Rydges Perth Hotel
Deluxe Accommodation Award sponsored by Peacocks Bedding
Winner: Hyatt Regency Perth
Apartment/Suite Accommodation Award sponsored by PPM Corporate
Winner: Quest Scarborough
Resort Style Accommodation Award sponsored by HotelsApart
Winner: Eco Beach Broome
Restaurant within an Accommodation Hotel Award sponsored by Sealanes
Winner: Origins Restaurant – Pan Pacific Perth
Accommodation Hotel Wine List Award sponsored by Samuel Smith & Sons
Winner: Cable Beach Club Resort and Spa
Management Team Award sponsored by William Angliss Institute
Winner: Holiday Inn Perth City Centre
Management Employee Awards

Front Office Award sponsored by City of Perth
Winner: Enrico Sternberg – Pan Pacific Perth
Certificate of Merit: Arith Ratnawibhushana – Crowne Plaza Perth
Cookery Services Award sponsored by ISA Group
Winner: Matt Lonne – Rendezvous Observation City Hotel Perth
Concierge Award sponsored by HOSTPLUS
Winner: Andre Burford – Pan Pacific Perth
Certificate of Merit: Ziyaad Hansrod - Crown Metropol Perth
Administration, Finance and Executive Support Award sponsored by Perth Convention Bureau
Winner: Susan Bourke – Esplanade Hotel Fremantle
Sales and Marketing Award sponsored by HOSTPLUS
Winner: Kate McCann-Phillips – Goodearth Hotel & Perth Ambassador Hotel
Conference and Events Award sponsored by PPCA
Winner: Shannon Owens-Dwyer - Novotel Vines Resort & Country Club
Certificate of Merit: Peter Burnane - Holiday Inn Perth City Centre
Housekeeping Award sponsored by MUSEC
Winner: Elizabeth Gadsby – Rendezvous Studio Hotel Perth Central
Certificate of Merit: Jean Jolley - Perth Ambassador Hotel
Human Resources Award sponsored by Hospitalitybiz
Winner: Marinus Snetler – Rendezvous Observation City Hotel Perth
Engineering and Maintenance Award sponsored by Electrical Testing Services
Winner: Darius Smith – Rendezvous Studio Hotel Perth
Certificate of Merit: Mervyn Farrell - Novotel Vines Resort & Country Club
Food and Beverage Services Award sponsored by Schweppes
Winner: Joanna Barber - Seasons of Perth
Certificate of Merit: Devrim Erkan – Pan Pacific Perth
Executive Level Manager Award sponsored by APRA|AMCOS
Winner: Karen Priest – Esplanade Hotel Fremantle
Certificate of Merit: Celeste Franklin - Seasons of Perth
2012 AHA Accommodation Industry Hall of Fame Award sponsored by Carlton & United Breweries
Winner: Wayne Carroll